Porque o que a gente mais faz é assistir séries, aqui vão as minhas séries de 2015
The Man in The High Castle, X Company – Bem quando a gente achava que não era possível contar uma história original da Segunda Guerra.
Jessica Jones, SuperGirl – Adorei as duas heroínas que conseguiram chegar na tv (mas não nos filmes).
Doctor Who – a temporada mais declaradamente feminista que a série já teve, com o final mais incrível que uma companion poderia ter.
Orphan Black, Orange is the New Black – continuam a lutar contra o patriarcado em suas terceiras temporadas.
House of Cards, The Americans – Cada Bonnie tem o Clyde que merece.
Better Call Saul – vamos dar uma chance porque Breaking Bad (e a fotografia é linda).
Mr. Robot – quem resiste à transtornos mentais e hackers?
Sense 8 -And I say, hey hey hey hey….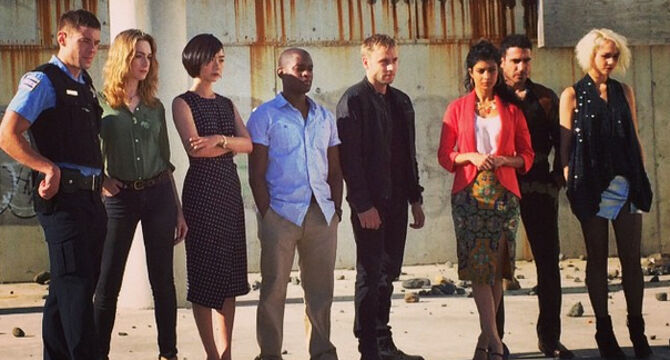 Community – six seasons já foi, só falta o and a movie.
Broadchurch – só funcionou no final da temporada, mas o Tennant compensa.
Black Mirror – ainda não terminei, mas tô achando incrível.
Battlestar Galactica – assistindo pela segunda vez, agora com a minha irmã, porque não existe esse negócio de 'muito BSG'. Ganhei a caixa com os DVDs de aniversário, aliás. Melhor presente.